The Board of Directors is responsible for overseeing the Carousel organization and ensuring its success. We are a group of active and committed volunteers, who work together to implement and further develop the Carousel's mission.
If you are interested in getting involved, please send email about your areas of interest and experience to [email protected]. We welcome new members each October to serve two-year terms.
Meet Our Current Board 
Tim Whited (President): Tim is an engineer with 40 years of experience in entrepreneurship and business leadership. He is semi-retired from MESA, a firm specializing in corrosion control, where he continues to work on special projects. He also is a member of the Board of Trustees of the Society of Automotive Engineers Foundation, as well as a collector of classic cars. He and his wife, Pat, raised two daughters in the Nederland area. He was first elected to the Carousel Board in 2019, and was named Treasurer in 2020 and President in 2022.
Jennifer MacGregor (Vice President): Jen is the director of finance and administration for Skratch Labs, a 10-year-old Boulder startup company. She and her husband, Ian, both grew up in Nederland and moved back with their daughter, Corbyn, in 2015. "The Carousel is a special place for my family that we have visited since before having children, including making a special trip up for my sister-in-law's wedding to get photos at the carousel." Jen was first elected to the Carousel Board in 2018. She served as Treasurer for two years, before being elected Secretary in 2020, and Vice President in 2021.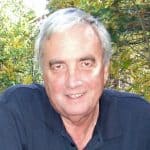 Charles Wood (Treasurer): Charles has worn a number of different hats at the Carousel of Happiness. He first joined the organization in 2014 as a Carousel Operator, a part-time position he enjoys in his retirement. He was elected to a Board position in 2016 and served on the Board until 2019, including 2 years as President. After a three-year break, during which he served a short stint as Interim Director, he was re-elected to the Board in 2022 as Treasurer. He and his wife Edith are active in the Nederland community; Charles also has served a term on the Town's Board of Trustees.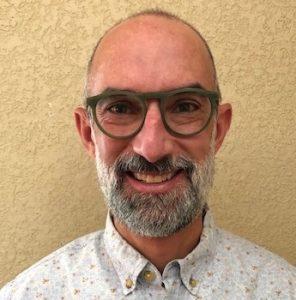 Caleb Melamed (Secretary): Caleb is the proud principal of Nederland Elementary School. He was raised just outside of Nederland and attended Nederland schools from kindergarten through high school graduation. He has been a teacher and school administrator for more than 15 years. He started his career in education, teaching for five years at Lafayette Elementary School. He then spent 10 years teaching and working as an assistant principal in Denver Public Schools. He is thrilled to be back home in Nederland with his wife, Sierra, and 7-year-old son. Caleb was first elected to the Carousel Board in 2020, and named Secretary in 2021.
David Packer: Dave is the national sales manager for F'real Foods, a wholly owned subsidiary of Rich Products. He has 30 years of business experience in the the food industry, and a passion for assisting nonprofits in areas such as strategic planning, sales and marketing. Dave and his wife, Patty, moved to the Nederland area in 2017 to take advantage of mountain living and all the great things the area has to offer. He was elected to the Carousel Board in 2019, and currently chairs the Fundraising Committee.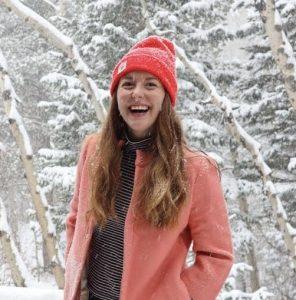 Audrey Gebhardt: Audrey is the co-owner of several local establishments, most notably Decent Bagel and Sweet Sue's restaurants. She moved to the Nederland area a few years ago with her partner, Carl, and her family from New York. Thouh they enjoy skiing and the Colorado mountain life, they missed having a "decent" New-York-style bagel, and so, decided to make them for all to enjoy. Audrey has a professional background in event catering, as well as experience in fundraising and event production.  She was elected to the Carousel Board in 2022, and currently serves on the Fundraising Committee.
Board Terms (end of current term)
 Tim Whited (10/23), David Packer (10/23), Caleb Melamed (10/24), Jennifer MacGregor (10/24), Charles Wood (10/24), Audrey Gebhardt (10/24).
Board Committees
       Executive: Tim Whited (chair), Jennifer MacGregor, Charles Wood, Caleb Melamed
       Finance: Charles Wood (chair), Tim Whited
       Fundraising: David Packer (chair), Audrey Gebhardt