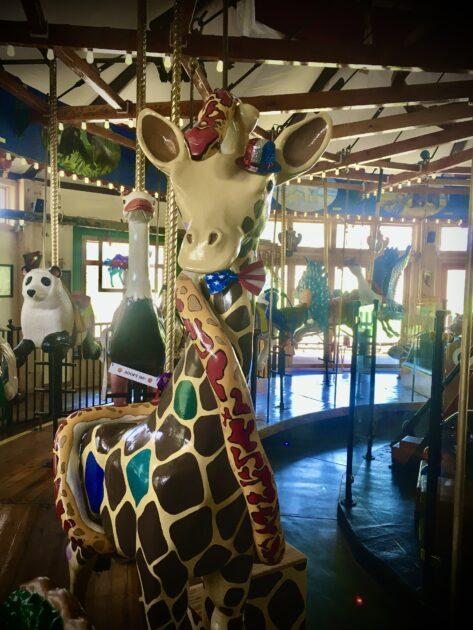 Congratulations to our New Mayor!
Thank you to everyone who cast their vote for Mayor of the Carousel of Happiness. Frog jumped into an early lead, while Panda and Giraffe remained somewhat behind. At the closing of polls, however, Giraffe had a huge show of support, enough to win by less than 10 votes!
Good luck to Giraffe on a great two-year term ahead!
Purchase votes for a donation of $1 each.
You may use your votes however you like, and vote as many times as you like.
Votes can be purchased at the front desk, or online using the button below. Please note that if voting online, you must make one transaction per candidate. Minimum donation is $1.
All donations are tax-deductible! Tax ID # 20-3584335
Candidates for Mayor 2023: Frog - Panda - Giraffe
Former Mayor of the Carousel:
Campaign Manager: Giraffe
Opponents: Peacock, Mermaid
"You can always park your caboose on Moose!"

He's suave, he's confident, his knowing eyes just know. And, just in case you didn't know, Moose has not one, but TWO Twitter accounts – right on his antlers! Yes, those little birds send out tweets all the time. How about that?
As Mayor, Moose has worked his hardest to keep the Carousel spinning. He doesn't spin the news. He doesn't spin the truth. He stands his ground with his two little Twitter feeders, and goes around and around!