While the Carousel is primarily known as a place of happiness and joy, it can also provide solace and inspire healing for those who have lost a friend or loved one.
Our founder, Scott Harrison, has traditionally led a Memorial Day service each year with a ceremony and Memorial Spin to remember and honor those who died serving our country. As the carousel turns silently without riders, participants are encouraged to envision their loved ones riding the carousel and experiencing joy.
The Carousel of Happiness has hosted a number of private memorial services over the years in a similar way.
We are honored to provide a space of remembrance, healing, and joy for family and friends of those who have passed on.
Following are some guidelines that may be helpful as you consider your plans: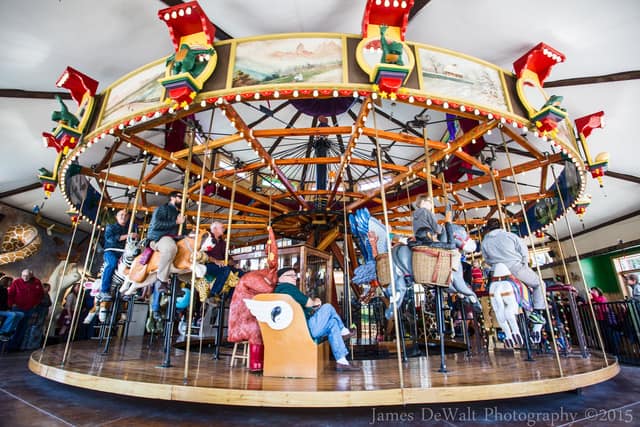 Groups with 7 people or less
At no charge, groups with 7 people or less can be accommodated for a short service during regular hours. Small groups can contact the administrator on duty to request a Memorial Spin that will last up to 10 minutes. Requests can be made in advance, or on the same day, and we will let you know if there are any scheduling conflicts. 
Please note that staff will do their best to fulfill requests, but you will not be granted exclusive access of the carousel. Members of the public will still be able to browse the gift shop and purchase tickets, and paying riders will be accommodated before the Memorial Spin begins, which may lead to a delayed start time.
Contact Staff on duty: Fill out the Venue Rental form, call (303) 258-3457, or email us at [email protected]
Groups With 8 People Or More
Groups with 8 people or more must be prescheduled, either before or after hours, with a small fee. Larger groups with a short ceremony in mind are asked to contact us in advance to discuss their needs. Ceremonies must be scheduled in advance so that staff can notify customers and discontinue selling ride tickets 5 minutes prior to the scheduled Memorial.
The rental fee for a Memorial Spin during business hours is $25 for 15 minutes.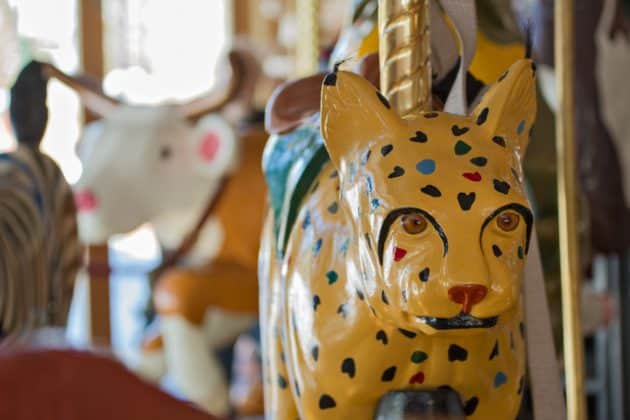 If you will need longer than 15 minutes, or expect to have a very large group (more than 30 people) please consider renting the venue after hours for your service. See Parties & Rentals.
When renting after hours, the fee is $75 for 30 minutes, and your Memorial service may be customized as desired, including attendees riding the carousel with or without music, or a silent spin, as they wish. Requests for shorter or longer rentals, depending on the needs and size of your memorial service can be discussed. 
Contact the Director: Fill out the Venue Rental form, call (303) 258-3457, or email us at [email protected]