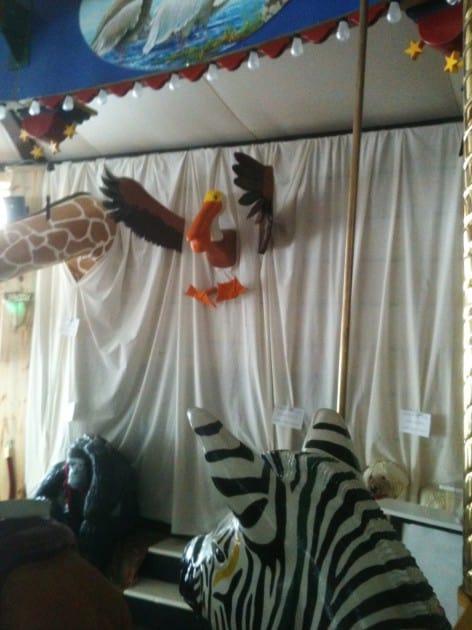 Just installed the brown pelican in the building. I am satisfied with it and have already been talking with George about the next one, a polar bear. More on that later.
Will have to wait until October to plaster the wall. I wish it looked better for the coming summer season!
14 inches of snow today and it hasnt stopped yet. April 15th? I would rather have the sun.