Starting this year, Colorado taxpayers will be able to designate the Carousel of Happiness to receive a portion of their state income tax refund.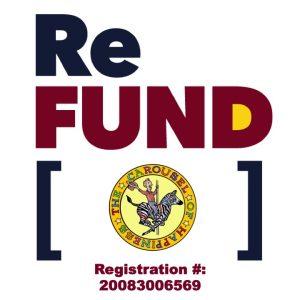 It's simple, it's fast, and it allows you to support what matters to you!
To make a donation to the Carousel of Happiness, you will need to enter our name and CCSA registration number, #20083006569, on your Colorado Tax Form 0104.
Learn more about this new program supporting our state's nonprofit organizations by visiting ReFUND Colorado.