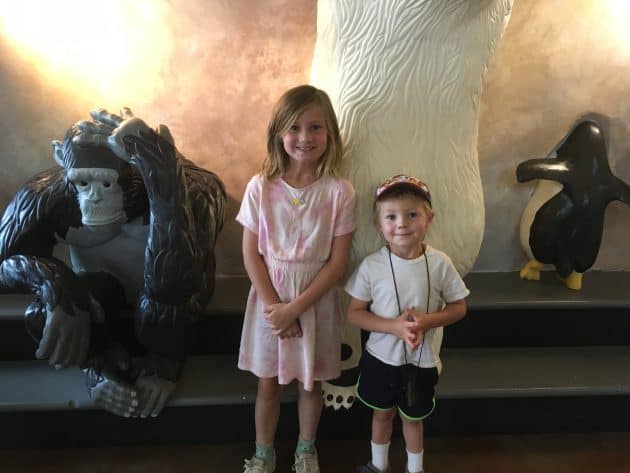 Olive and James – Our 1,000,000 and 1,000,001 carousel riders!
On Wednesday July 20, the Carousel of Happiness saw it's one-millionth rider!
Since opening in 2010, over 1 million tickets have been sold or given away.  And we have seen at least that many smiles.  This week we saw visitors from the Netherlands, France, Louisiana, Kansas, Texas, and all over, some who came just to see the carousel, and some who never knew we existed, but were ecstatic to find us.  We strive to be a place where everyone can come into the building, feel welcomed, and find a bit of happiness.  As Scott said, "If we do our work well, we will create a space that will renew folks, will engage and encourage visitors to take a deep, mindful breath, and allow them to gain strength to walk out and re-engage their realities."  After a million rides and counting, we are still working to ensure that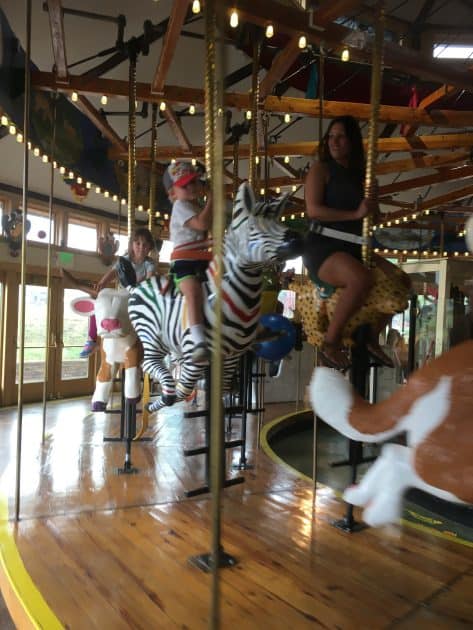 a visit to the Carousel of Happiness is not just a ride, but a unique and memorable experience.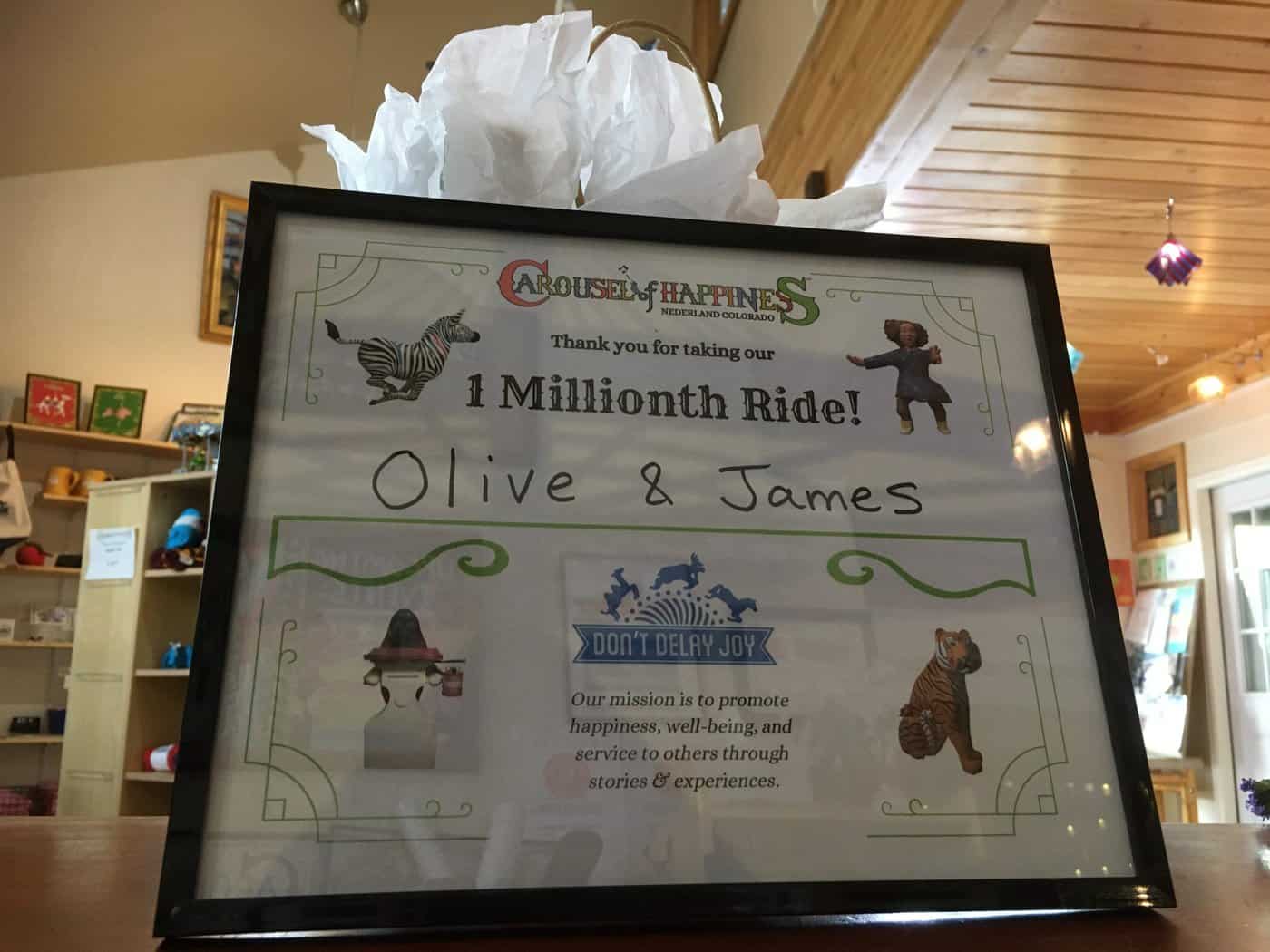 Congratulations to our frequent riders, Olive and James, for purchasing our 1,000,000 and 1,000,001 tickets.  James took a spin on the Zebra, a perfect animal for our millionth rider, and Olive spun on the Cow, while Rebecca took everyone for a ride.  Several other carousel riders joined them, and everyone celebrated along with us.
"Don't Delay Joy!"
There are many opportunities to support the Carousel of Happiness...
If you like what we do, you can adopt a piece of the carousel, become a member, volunteer your time, or make a gift of cash, stock, or property.  You can also use Amazon Smile, Ebay for Charity, and King Soopers Rewards to help support us without it affecting your pocketbook. Learn More. 
We love to hear your experiences!  Please share with us on Google, Yelp, or TripAdvisor.