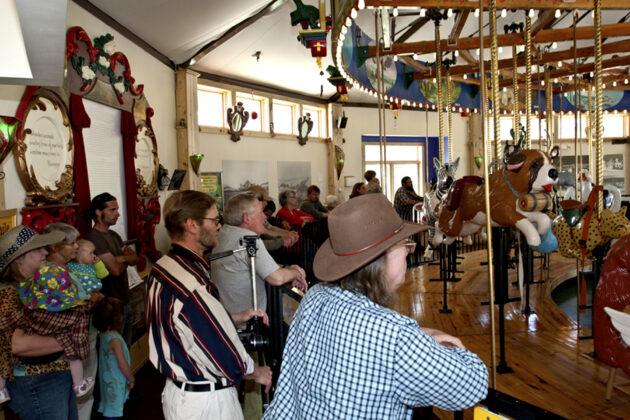 at the Carousel of Happiness
The annual celebration of Memorial Day is near and dear to the story of our carousel. All are welcome to join us for a Memorial Day Ceremony here at the carousel. Founder, carver, and veteran, Scott Harrison, will lead the ceremony. Attendees can share the name of, or a story about, the service men and women they'd like to honor. A special guest will play "Taps," and the carousel will be spun silently, before veterans and their families will be given a ride.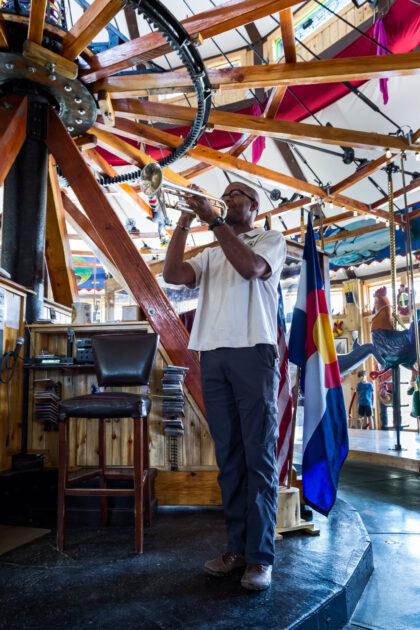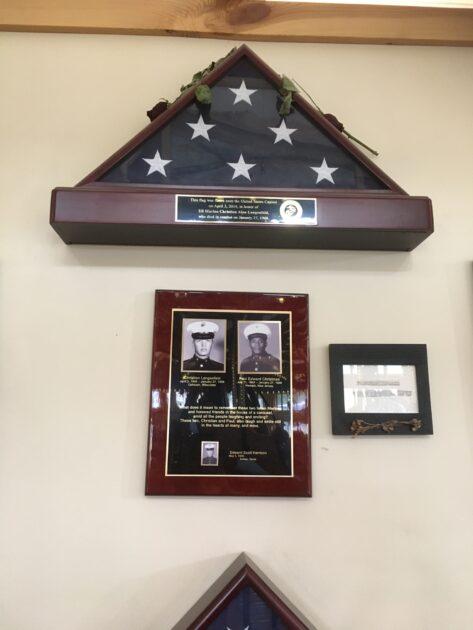 Christian (Chris) Langenfeld and Paul Christmas served as Marines with Scott in the Vietnam War, and lost their lives serving our country.  When the carousel opened for Memorial Day 2010, it was dedicated to these two brave men, whose pictures and flags hang on our wall.  We will be unveiling a new plaque to add to that wall, as the classmates of Chris wanted to honor him alongside Paul, Scott, and the carousel.  We are grateful for the financial support of several donors from the Oshkosh High School Class of 1967, and more so grateful for their enthusiasm for, and support of, our carousel and the meaning behind it.