That fall chill is in the air...
As any leaf peeper knows, witnessing Colorado's aspen leaves change is one of the best ways to spend the day.  Plan your trip to see the beautiful colors that speckle our mountainsides, the peak time to see this amazing color change is coming soon!  We just had our first frosty mornings, triggering the trees to prepare for winter.  However, the days are still pleasantly sunny, the best time of year in the mountains.  While you're driving along the Peak to Peak, be sure to stop in and take a magical ride on our one-of-a-kind carousel.  
For a great self-guided tour, check out Treasure Box Tours, a unique experience to share with friends and family (includes snacks and souvenirs).  Discover the beauty of the phenomenon with this special Treasure Box along the Peak to Peak Highway, Colorado's oldest designated scenic byway.  Autumn Treasures Box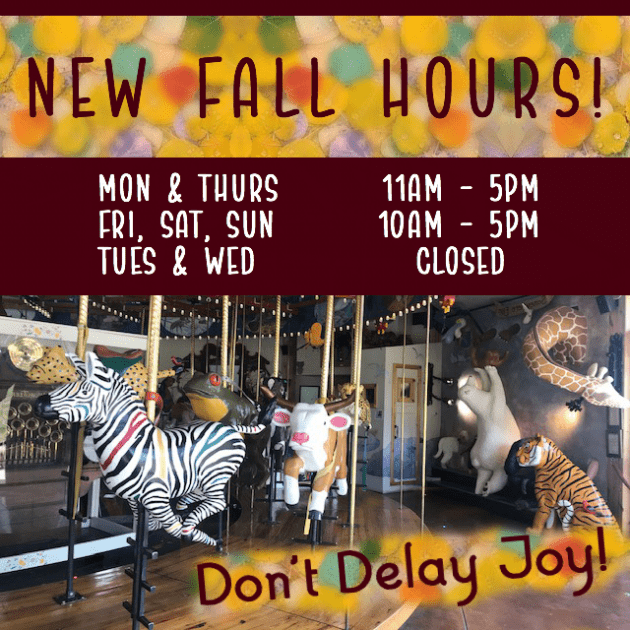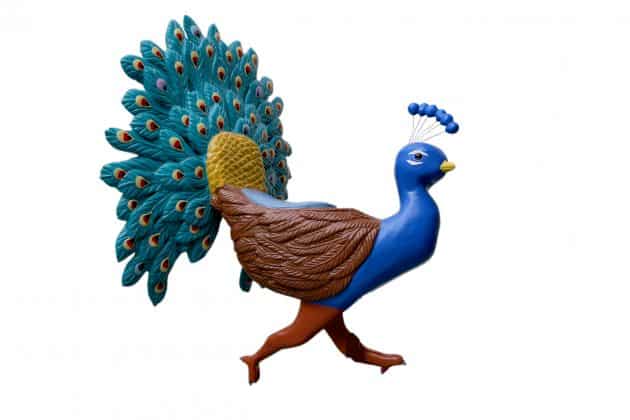 Don't Forget! Our peacock, fish, calico cat, and many other animals are up for adoption at a special rate through 9/30/21
Help us out by leaving a review
As a not-for-profit organization, we seek to inspire happiness and well-being through the sharing of creativity and experience.  Help us fulfill our mission!  GreatNonprofits.org is asking for your review of the Carousel of Happiness.  Have you volunteered for us?  Adopted an animal?  Or appreciate the healing atmosphere of joy created at the Carousel?  Leave us a non-profit review here to show us your support. If we get 10 great reviews, we'll be listed as one of the top area non-profits!
And you can always share your photos and stories of the Carousel of Happiness, and how it inspired you, by leaving us a Google or Yelp reviews, or by mentioning us on Facebook and Instagram!