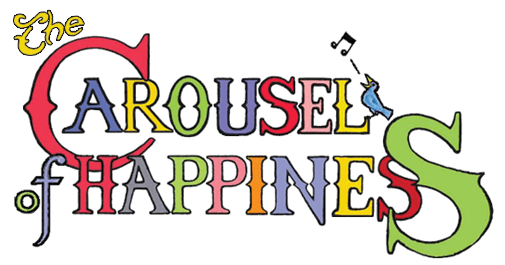 The Carousel of Happiness
A dazzling big top circus and carnival day to benefit the Carousel of Happiness and help us keep spinning!
Join us for a day of festivities and delight for all ages!
AT CHIPETA PARK IN NEDERLAND
Carnival runs 12pm – 4pm
All are welcome to join us for carnival fun –  $1 Games!
Buy Your Tickets In Advance for the Circus Shows!
Also Check out our Silent & Live Auction Items
Family Show at 2pm
Adult Show at 7pm
Adult Show VIP*
$40 Tickets
$75 Tickets
$110 Tickets
VIP Benefits Include 1 Ticket to the evening show (Front Row!)
2 Drink Tickets (Beer, Wine, or Signature Cocktail)
Curated Charcuterie Box for Snacking
MEET THE CAST! Special reception after the show
"PLAY!" A 60-minute show featuring the 7-ensemble circus artist cast.
A fun, family-friendly show focused around childhood games turned circus. Includes: Juggling, Acrobatics, Jumprope, Hooping, Aerial, Clowning & more!
"WORK!" A 90-Minute show featuring the 7-ensemble circus artists cast.
An adult-themed show about breaking free from the corporate world through using circus. Includes: Chinese Pole, Aerial, Clowning, Acrobatics, Dance, Juggling, Hooping, Bullwhip, Rola Bola, & more!

The Silent Auction will occur during the carnival, and last until the evening show starts – Noon to 7pm.
Check back soon for item details!
The Live Auction will ONLY occur at intermission of the 7pm show!
Preview the auction items by clicking on them below.
Vacation for 2 to Santa Fe Art Distric
$4,700 Value / Opening Bid $3,600
Vacation for 2 to Music City, Nashville
$4,000 Value / Opening Bid $3,000
Vacation for 4 to Disney World & Kennedy Space Center
$7,000 Value / Opening Bid $5,000
Vacation for 2 to the Amalfi Coast, Italy
$3,300 Value / Opening Bid $2,900
Vacation for 4 to Bordeaux, France
$6,100 Value / Opening Bid $4,800
Vacation for 2 to Chateau Whistler, British Columbia
$6,900 Value / Opening Bid $5,700